The House
With its three double and one single bedrooms on the first floor, the house can sleep up to seven people – whereby access to the single is via one of the doubles. Moreover, the lounge on the ground floor can also accommodate two additional comfortable single beds with a minimum of fuss. The house can sleep a maximum of 11 persons.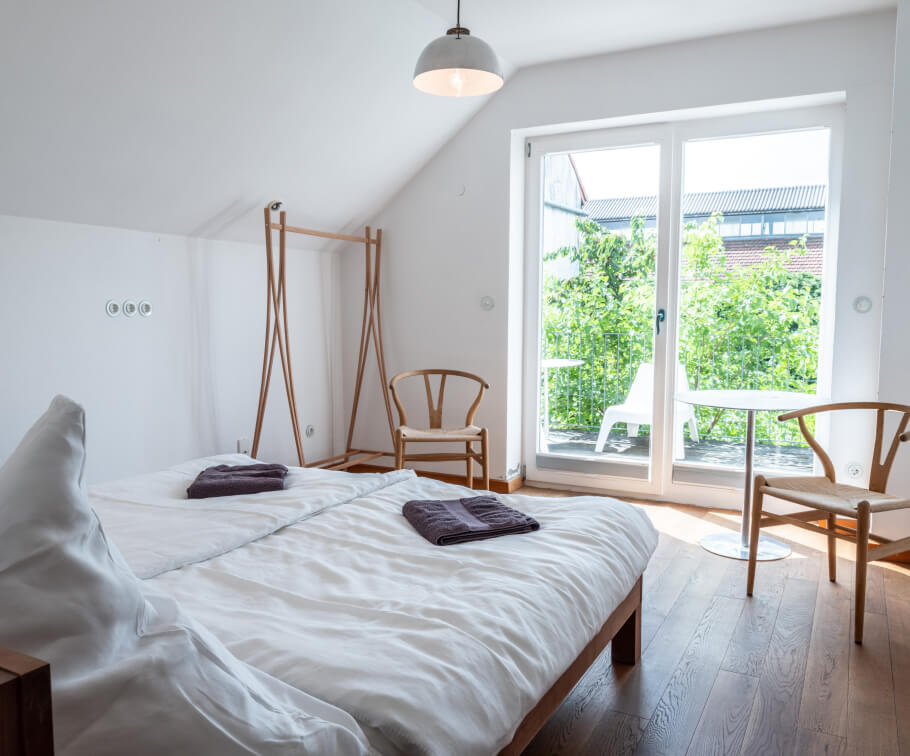 The house's very special flair emanates largely from the bespoke solid wood furniture, in oak and pear-tree, as well as birch 'Moon' wood – felled shortly before the New Moon in late December – created by cabinet-maker Susanne Kanzler. Her designs are perfectly complemented by beautiful lamps from Woka + Lobmeyr – Vienna, Venini – Venice, Masayo Ave – Tokoyo, along with Spencer Fung and Established & Sons – both of London, among others.
Being situated in the middle of a natural paradise in a chestnuts forest. A wonderland for walking, mountaineering, skiing and adventure.