Solid Wood Throughout
The dining room located on the ground floor can seat 10 people, while the lounge provides an inviting area for everyone to convene in. The oak flooring throughout, plus the solid oak doors with their bronze handles, serve to create a wonderfully inviting atmosphere. The entire house was recently renovated from top to bottom, with open-pore plastered and carefully white-washed walls. Stay connected with free Wi-Fi and enjoy a wide choice of TV channels and multimedia options on our flat-screen TV.
The Bathroom
The two joint bathrooms, located on different floors, are decorated with Moroccan tiling and utensils by Agape Design, Boffi and Nito-Rapsel. The curved base of the oak-wood tub in the ground floor bathroom creates an impression similar to sitting in a sports-car. The lower bathroom also contains an additional, separate, shower cubicle. One can also shower in the bathtub on the first floor.
Design and Art
The house has been exclusively furnished with furniture and lighting designs from architects such as Ettore Sottsass, Trix and Robert Haussmann, Pilar Proffit and Robert Bristow, Jose Paulo Dos Santos, Michele de Lucchi, etc. The result is a veritable "DESIGNER HIDEAWAY".
The Balcony
Doors from one of the first floor double bedrooms lead out onto the 'Sun Terrace', a balcony furnished with loungers, which then also provides shelter for the terrace below it on the ground floor. Access to this is through the kitchen or directly via four steps from the garden.
Kitchen
Solid-wood kitchen units by RIVA 1920 throughout, including dishwasher, oven, Ceran ceramic hob, Vola fittings and refrigerator. An additional spacious refrigerator is located in the cellar. The kitchen opens onto the roofed balcony with its additional seating arrangements.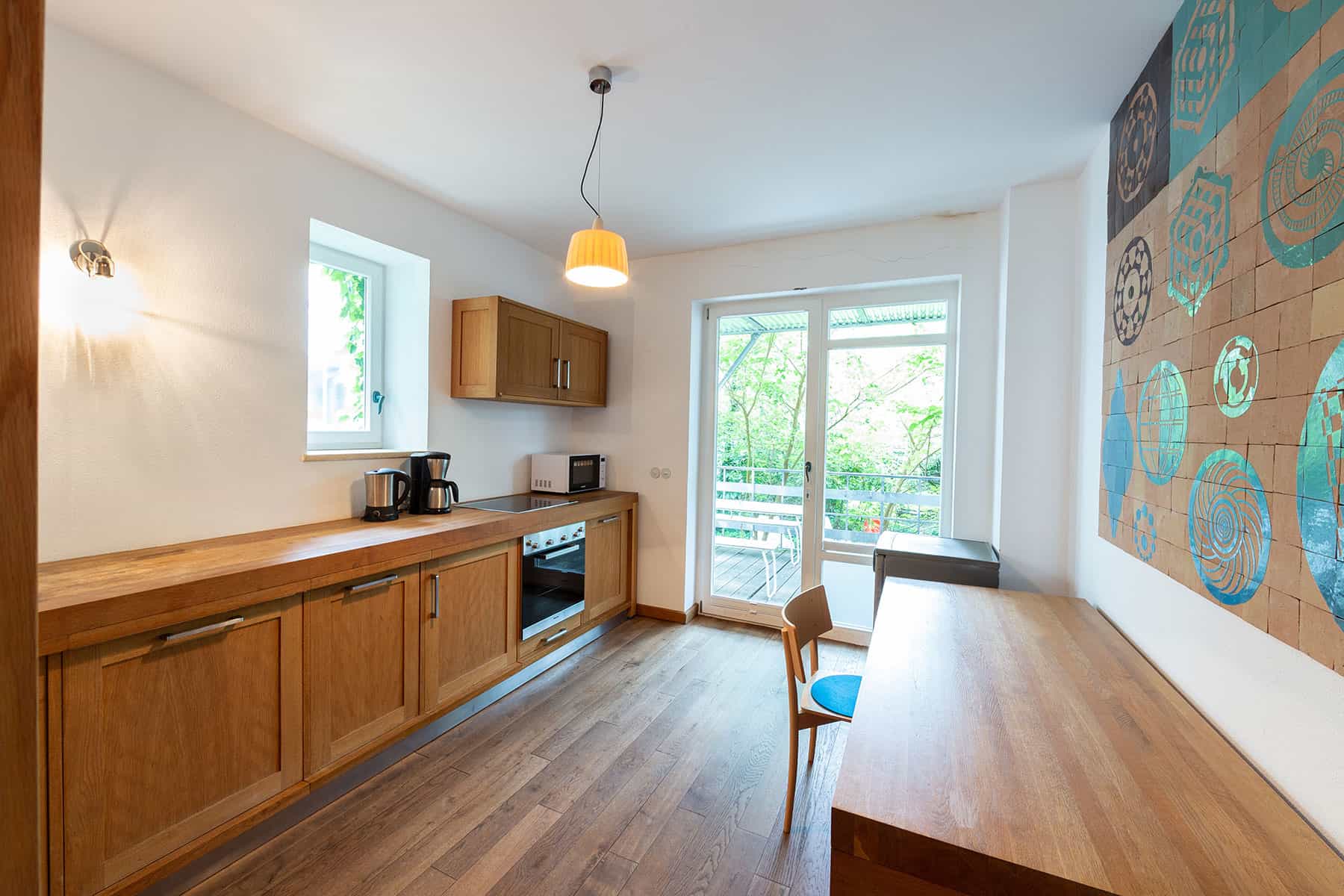 Water Features
The extended, untamed 'Permaculture' garden set to the rear of the house contains a three-piece FLOW-FORM cascading water installation by English artist John Wilkes. Water flows in delicate lemniscate patterns through the basins – which are large enough to bathe in.
Garden
With its fruit trees and berry bushes, piles of dead wood and a pond, this 'Permaculture' garden provides a wonderful natural habitat for all manner of small creatures and insects, right in the heart of the city.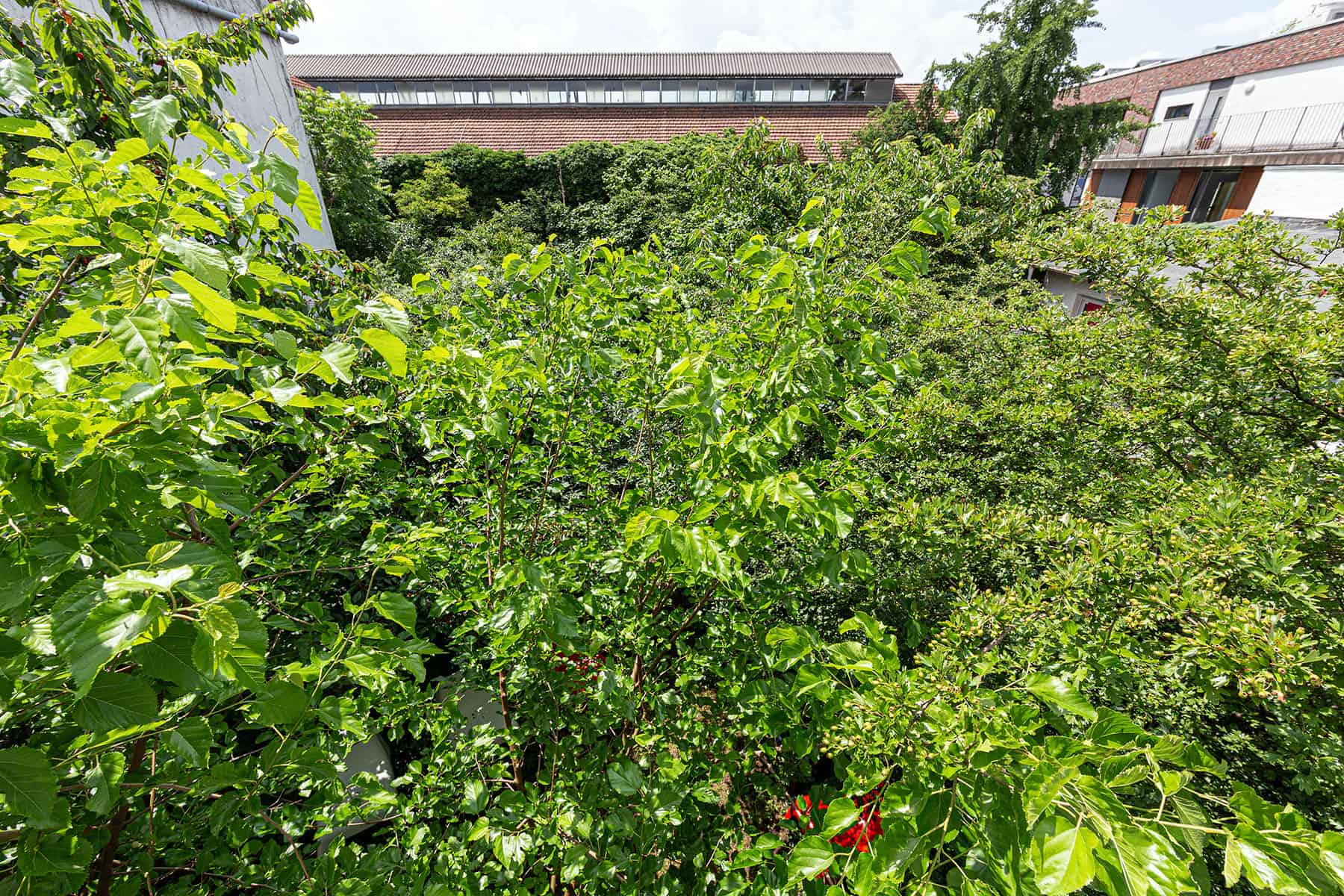 Mosaic
Both the entrance and gable façades are decorated with Moroccan tiles arranged in specially-designed crop circle patterns.